National Algae Association
The National Algae Association is dedicated to the algae production industry and interested in providing a platform for commercially-minded algae researchers, algae producers, equipment companies, wastewater treatment operators, coal-fired power/cement plant operators and private industry who have a direct stakeholder interest in wastewater remediation and sequestering CO2 and have interest in using algae by co-locating commercial equipment on or near their facilities.
---

North Carolina State University
The Biotechnology (BIT) Program at NC State offers a wide variety of laboratory-based courses that cover core, in addition to emerging, aspects of molecular biology. — Robert M. Kelly, Director

---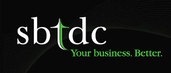 Small Business Technology Development Center at North Carolina State University

---

TWC Financial
Full service tax preparation and representation.

---